Microsoft Windows Server 2012 R2

Greater flexibility and agility with Windows Server 2012 R2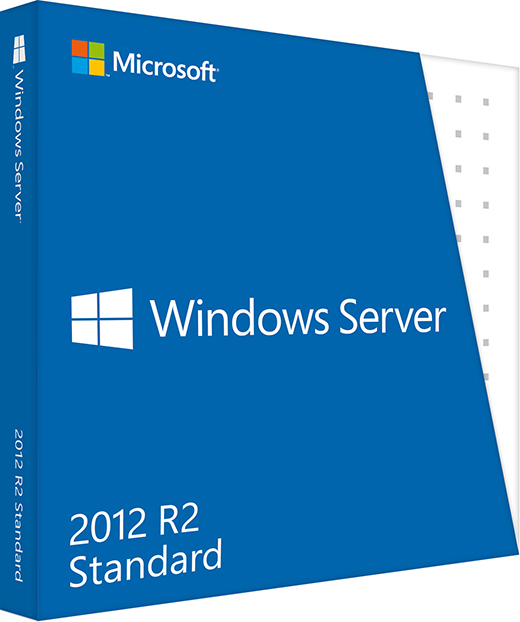 Overview:
Greater flexibility and agility with Windows Server 2012 R2
At the heart of the Microsoft Cloud OS vision, Windows Server 2012 R2 brings Microsoft's experience delivering global-scale cloud services into your infrastructure with new features and enhancements in virtualization, management, storage, networking, virtual desktop infrastructure, access and information protection, the web and application platform, and more.
With the world of information technology (IT) changing rapidly, traditional approaches to solving infrastructure problems are inadequate. The Microsoft vision for this new era of IT is to provide one consistent platform for infrastructure, apps, and data: the Cloud OS. The Cloud OS spans customer datacenters, service provider datacenters, and the Microsoft public cloud. At the heart of the solution is Windows Server 2012 R2. With Windows Server 2012 R2, you gain an enterprise-grade platform to cost-effectively cloud optimize your business.
Enterprise-class datacenter and cloud platform
Simply implementing a virtualized solution within your infrastructure is not enough to provide the agility today's IT challenges require. Windows Server 2012 R2 changes the virtualization equation by enabling you to deploy and manage a multitenant cloud infrastructure within a flexible IT environment that adapts to your changing business needs.
New and enhanced features in Windows Server 2012 R2 empower you to efficiently utilize the capacity of your datacenter, while delivering best-in-class performance for your Microsoft workloads. Access to corporate resources such as workloads, storage, and networks help increase the agility of your business while protecting corporate information.
Offering a proven, enterprise-class cloud and datacenter platform, Windows Server 2012 R2 can easily scale to continuously run the largest workloads with support for up to 64 processors and 1 terabyte of memory for Hyper-V guests, and VHDX virtual hard disks up to 64 terabytes. In addition, powerful availability features protect against service outages. And with automated protection and recovery for cost-effective business continuity on-premises and across clouds, you can improve your workload SLAs while reducing downtime risks.
To help you protect your investments in existing cross-platform technologies, Windows Server 2012 R2 also offers expanded support for a heterogeneous datacenter, including rich Linux support.
Windows Server 2012 R2 offers businesses an enterprise-class, multi-tenant datacenter and cloud infrastructure that simplifies the deployment of IT services. With Windows Server 2012 R2, you can achieve affordable, multi-node business continuity scenarios with high service uptime and at-scale disaster recovery.
As an open application and web platform, Windows Server 2012 R2 helps you build, deploy, and scale modern applications and high density websites for the datacenter and the cloud.
Windows Server 2012 R2 also enables IT to empower users by providing them with flexible, policybased resources while protecting corporate information.
Whether your company is a large enterprise, a service provider, or a small or medium-sized business, Windows Server 2012 R2 can help you cloud optimize your business.
Features & Benefits:
Simple and cost effective
Windows Server 2012 R2 enables you to blend your on-premises solutions with the cloud without having to re-engineer infrastructure, systems management, or applications.
System
Resource
Maximum Number
Improvement Factor
Windows 2008 R2
Windows Server 2012 R2
Host
Logical processors on hardware
64
320
5x
Physical memory
1TB
4TB
4x
Virtual processors per host
512
2,048
4x
Virtual Machine
Virtual processors per virtual machine
4
64
16x
Memory per virtual machine
64GB
1TB
16x
Virtual disk capacity
2TB
64TB
32x
Active virtual machines
384
1,024
2.7x
Cluster
Nodes
16
64
4x
Virtual Machines
1,000
8,000
8x
Windows Server 2012 R2 offers industry-leading scalability for server virtualization.
With Windows Server 2012 R2, you can achieve enterpriseclass storage for a wide range of workloads at a fraction of the cost of standalone storage solutions. Scale-out file-based storage clusters, virtual storage pooling, and automatic tiering deliver high-performance storage and availability coupled with efficient capacity utilization using industry-standard hardware.
In addition, features such as increased virtual machinedensity and improved virtual machine performance help you grow your capacity at a lower cost than premium-priced converged infrastructure solutions. And with Hyper-V Network Virtualization, the Hyper-V Extensible Switch, and a multi-tenant edge gateway built-in, Windows Server 2012 R2 offers a seamless and cost-effective software-defined networking solution in-box.
Application focused
Windows Server 2012 R2 enables you to build and deploy applications in your datacenter that utilize higher-level, cloud-based application services and APIs that are compatible with service provider clouds and Windows Azure. This functionality provides improved application portability between on-premises, public, and partner hosted clouds, increasing the flexibility and elasticity of your IT services.
Windows Server 2012 R2 also provides frameworks, services, and tools to increase scalability and elasticity for multi-tenant aware applications and websites. Features such as NUMA-aware scalability, centralized SSL certificate support, and application initialization help improve site density, site scalability, and performance.
The best platform for the .NET framework, Windows Server 2012 R2 also offers enhanced support for open frameworks, open source applications, and various development languages.
User-centric
Windows Server 2012 R2 empowers end users by helping provide them access to information and data regardless of the infrastructure, network, device, or application. Your IT staff can provide consistent access to corporate resources by managing and federating user identities and credentials across the organization and into the cloud, while providing secure, always-available access to your corporate network. Windows Server 2012 R2 also makes it easier to deploy a virtual desktop infrastructure (VDI) and lowers costs by supporting a range of storage options and storage deduplication for VDI.
In addition, Windows Server 2012 R2 helps you better protect information and manage risk by validating user identities, verifying their devices, and taking advantage of data classification.
Windows Server 2012 R2 editions
Windows Server 2012 R2 Datacenter: for highly virtualized datacenter and cloud environments.
Windows Server 2012 R2 Standard: for physical or minimally virtualized environments.
Windows Server 2012 R2 Essentials: for small businesses with up to 25 users and 50 devices
Benefits
With Windows Server 2012 R2 you can scale to run your most important workloads with robust recovery options. You'll achieve value quickly with a wide range of cost-effective, high-performance storage options and simplified delivery of multi-tenant IT services. You can build, deploy, operate, and monitor applications on premises and in the cloud. Empower users with secure access to corporate resources on the devices they choose.
Enterprise-class
Improve performance and scale capacity more efficiently to run your largest workloads while enabling robust recovery options to protect against outages.
Simple and cost-effective
Deliver multi-tenant-aware storage and networking multi-tenancy capabilities for storage and networking on low-cost, industry-standard hardware.
Application focused
With enhanced support for open frameworks, you can build, deploy, and scale applications and websites with more flexibility by unlocking application portability between on-premises environments and public and service provider clouds.
User-centric
Deploy a virtual desktop infrastructure and lower storage costs significantly using a broad range of storage options and VHD deduplication
Capabilities:
Server virtualization
Take advantage of the cost savings of virtualization, and maximize server hardware investments by consolidating your servers as virtual machines on a single physical host. Hyper-V runs multiple operating systems including Windows, Linux, and others, in parallel, on a single server. Windows Server 2012 R2 extends Hyper-V's capabilities with additional features and industry-leading scalability for host processors and memory.
Storage
Whatever your storage platform, the data it holds is the bedrock of your business. Windows Server 2012 R2 helps you optimize your existing storage investments, such as SANs. It also lets you build scalable, high-performance, highly available storage solutions using industry-standard hardware and Windows Server 2012 R2. Windows Server 2012 R2 helps ensure your storage remains continuously available, so your services can be, continuously available too.
Networking
You can manage an entire network as a single server, so you get the reliability and scalability of multiple servers at a lower cost. Automatic rerouting around storage, server, and network failures keeps file services online with minimal noticeable downtime. Together with System Center 2012 R2, Windows Server 2012 R2 can provide an end-to-end software defined networking solution across public, private, and hybrid cloud implementations.
Server management and automation
Following a standards-based management approach, the Windows Management Framework provides a common platform for automation and integration to help you automate your routine tasks with tools like Windows PowerShell. Other improvements help simplify deployment, ensure that the components of your datacenters have the correct configuration, and enable you to take action to manage across multiple servers through a single relevant dashboard in Server Manager.
Web and application platform
Windows Server 2012 R2 builds on the tradition of the Windows Server family as a proven application platform, with thousands of applications already built and deployed and a community of millions of knowledgeable and skilled developers already in place. You can build and deploy applications either on premises or in the cloud—or both at once, with hybrid solutions that work in both environments.
Access and information protection
With Microsoft's Access and Information Protection solutions, you can manage a single identity for each user, across both on-premises and cloud-based (SaaS) applications. You define a user's level of access to information and applications each user has to information and applications based on who they are, what they are accessing, and from which device—, even applying multi-factor authentication. You can provide secure remote access to your mobile workers using the Windows Server Remote Access (RRAS) capabilities of DirectAccess and VPN (including automatic VPN connections) and enable your users to sync their work files from a corporate server to their devices. Also, you can manage mobile devices to remove corporate data and applications when a device is lost, stolen, or retired from use.
Virtual desktop infrastructure
With Windows Server 2012 R2, it's even easier to deploy and deliver virtual resources across devices. VDI technologies offer easy access to a rich, full-fidelity Windows environment running in the datacenter, from virtually any device. Through Hyper-V and Remote Desktop Services, Microsoft offers three flexible VDI deployment options in a single solution: Pooled Desktops, Personal Desktops, and Remote Desktop Sessions.