Microsoft Project For Team Members

Communicate more effectively by connecting efficiently with others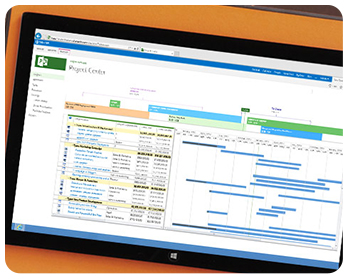 Microsoft Office
Microsoft Project For Team Members

Project Lite:
Companion offering for team members to manage tasks, collaborate and submit timesheets
*This is not a stand-alone product, Project Lite can only be used for projects managed with Project Online or Project Server.
Team members
Timesheets
Project Lite enables Team Members to view timesheets, enter hours, add or remove tasks from timesheets and turn in timesheets.
Manage Tasks
With Project Lite, Team Members can report the progress of tasks, add new tasks, assign themselves to existing tasks, and assign their tasks to someone else on the team.
Add Issues and Risks
Project Lite lets Team Members add information about project issues and risks as well as enables them to link issues and risks to specific tasks on the plan.
Collaborate
Project Lite delivers a perfect collaborative environment for Team Members to store and work on project documents, view other projects across the organization, view updates that have been submitted for approvals etc.
Anywhere access
With Project Lite, Team Members can be productive from virtually any device from nearly anywhere.
Getting started
Project Lite enables Team Members to ramp up quickly, collaborate with one another and manage their tasks effectively.
IT Capabilities
Active Directory Integration
Project Online provides capabilities to manage user credentials and permissions in a seamless fashion.
Reliability
Built on the Office 365 platform, Project Online delivers a 99.9% uptime promise with an industry-leading financial guarantee. More details in the Office 365 Trust Center.
Security
Microsoft safeguards customer data and ensures privacy. More details in the Office 365 Trust Center.
Administration
Project Online is easy to use and control. It enables adding and removing users in minutes.
Updates
Project Online is updated on a regular cadence with new features and capabilities.
Support
Project Online customers can benefit from 24/7 support plans and phone support for advanced IT issues. Additionally, Microsoft community support provides online answers, how-to resources, and connections with other Office 365 customers.
Extensibility
Project Online customers can install apps from the SharePoint Store to meet their custom business needs, easily write custom apps, and integrate with line of business systems.
Solution Partner Ecosystem
As Microsoft's online PPM solution, Project Online is backed by hundreds of Microsoft Partners in over 80 countries worldwide who earned the PPM Competency, passed relevant exams, and conducted numerous deployments. When help is needed with assessment, envisioning, deployment, or training, and you are ready to engage with Professional Services organizations, reach out to a PPM partner in your region.

* Microsoft is not responsible for partner offerings linked from this site. The Project Online Partner-Led Trial is a service to assist our business customers and is not intended for individual consumer use. Microsoft has no responsibility or liability of any kind for the third-party software, solutions, services, and training listed on this site. Any reference to a partner as being "certified" reflects that partner's status in the Microsoft Partner Network. Microsoft does not certify or endorse third-party software applications. You are solely responsible for selecting, evaluating, and determining whether any third-party offering listed on this site is appropriate for your use, and your use of any such offering will be subject solely to the terms agreed between you and the party offering the software, solution, service, or training.
Features:
Microsoft Project helps you easily plan projects and collaborate with others. Stay organized and keep your projects on track with the only project management system designed to work seamlessly with other Microsoft applications and cloud services.
Features:
The new Project enables your organization to quickly start projects, prioritize project portfolio investments, and deliver results with the intended business value. It's the flexible online solution for project portfolio management (PPM) and everyday work—delivered through Office 365. The new Project is also available for installation on-premises.