Microsoft Project For Managers

Communicate more effectively by connecting efficiently with others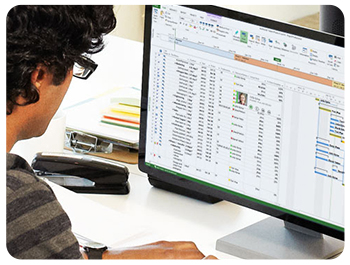 Microsoft Office
Microsoft Project For Managers

Project Pro for Office 365:
Get the control and capabilities of Project Professional 2013 from virtually anywhere as an always up-to-date desktop subscription through Office 365.
Microsoft Project Pro for Office 365 delivers the latest version of Project Professional as a subscription through Office 365. Your software is automatically kept up to date (with options for customizable policies) and users on the go can work from the computer of their choice by streaming the complete desktop client with Project on Demand. Keep deployments simple, benefit from flexible options, and enjoy integration with other Office 365 products like Lync and SharePoint.
Project Standard:
Keep projects organized and easily measure and communicate progress with modern reports.
Microsoft Project Standard 2013 gives you new and easier ways to keep projects organized and on track. Take advantage of flexible features that help you get started and make you more efficient and productive. Easily create modern reports to measure progress and communicate project details effectively with your team and stakeholders.